Your ad featured and highlighted at the top of your category for 90 days just $5.
Choose "Make this ad premium" at checkout.
You can also improve your ad with additional options
Get the maximum exposure to your ad with the PACK 3-in-1 upgrade! By far the best deal! This upgrade package includes:

1. Your ad moved to the top of your category every day for 90 days! Every day your ad will get bumped to the top of your category! The duration of the option in days:90
2.
Premium status of your ad.
Your ad will appear
above the free ads
in rotation in the
Premium Ads Sections
which are located at the
top of your category
and on our
high traffic home page.
3. Your ad
highlighted
with an
eye catching background color
which dramatically
distinguishes you from the crowd!
This option really makes your ad
stand out!
Premium Upgrade. Your ad is shown in rotation in the Premium Ad Sections above all free ads in search on both the home page and in your category giving your ad much greater visibility. The duration of the option in days:90
Highlighted Upgrade. Your ad will be highlighted with an attention grabbing background color dramatically distinguishing you from the crowd. The duration of the option in days:90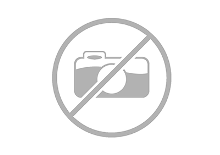 : February 19, 2021 : 15000.00 Dollar US$